We have designed and developed three activities involving augmented reality
Augmented Selfie
About
A new format of photobooth that allows users to see a special image in their pictures instead of markers. Simple to tailor a memorable activity for specific events or campaigns.
Use Cases
European Union Day Tallinn
Corporate events
Trade Fairs
Marketing Campaigns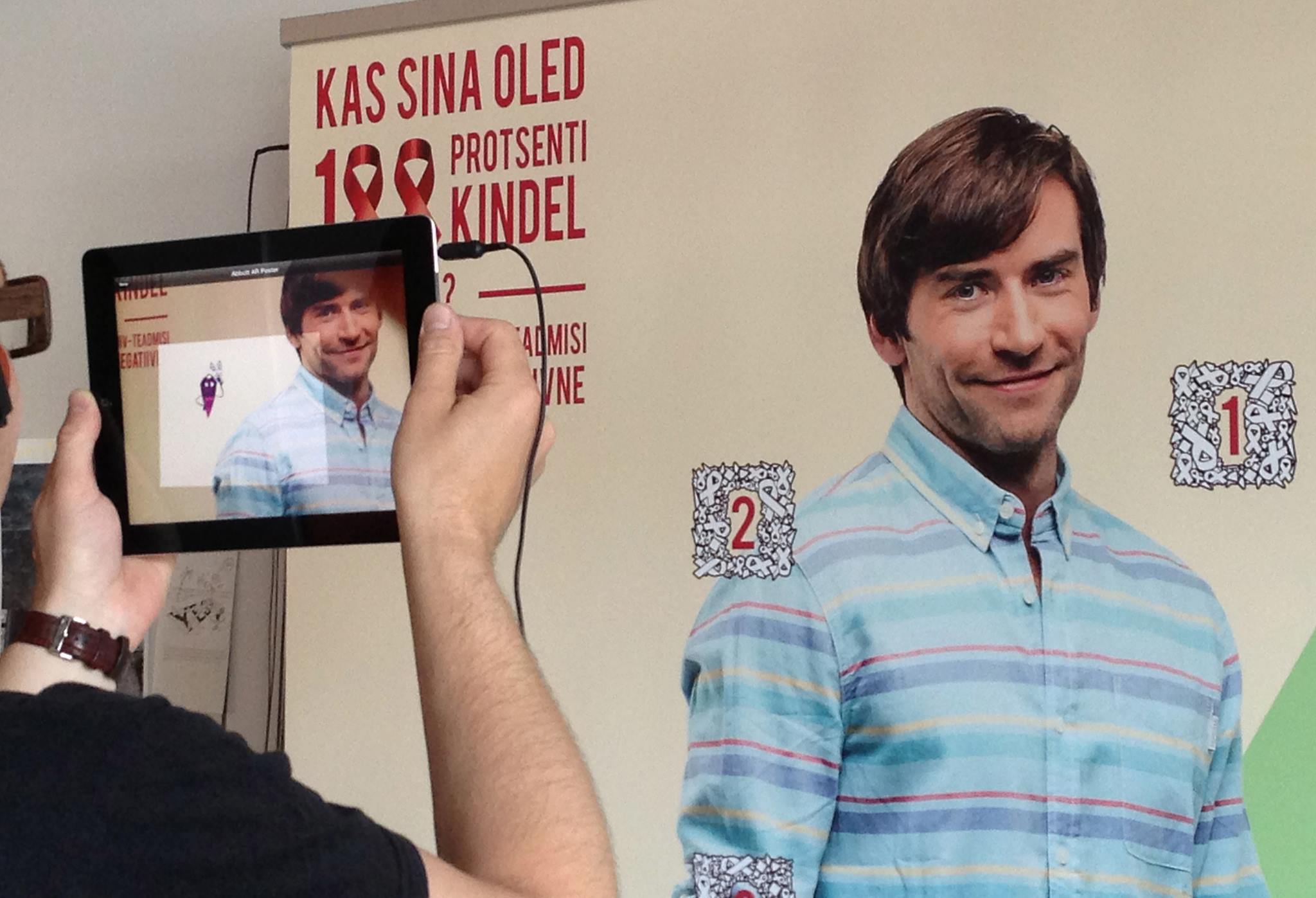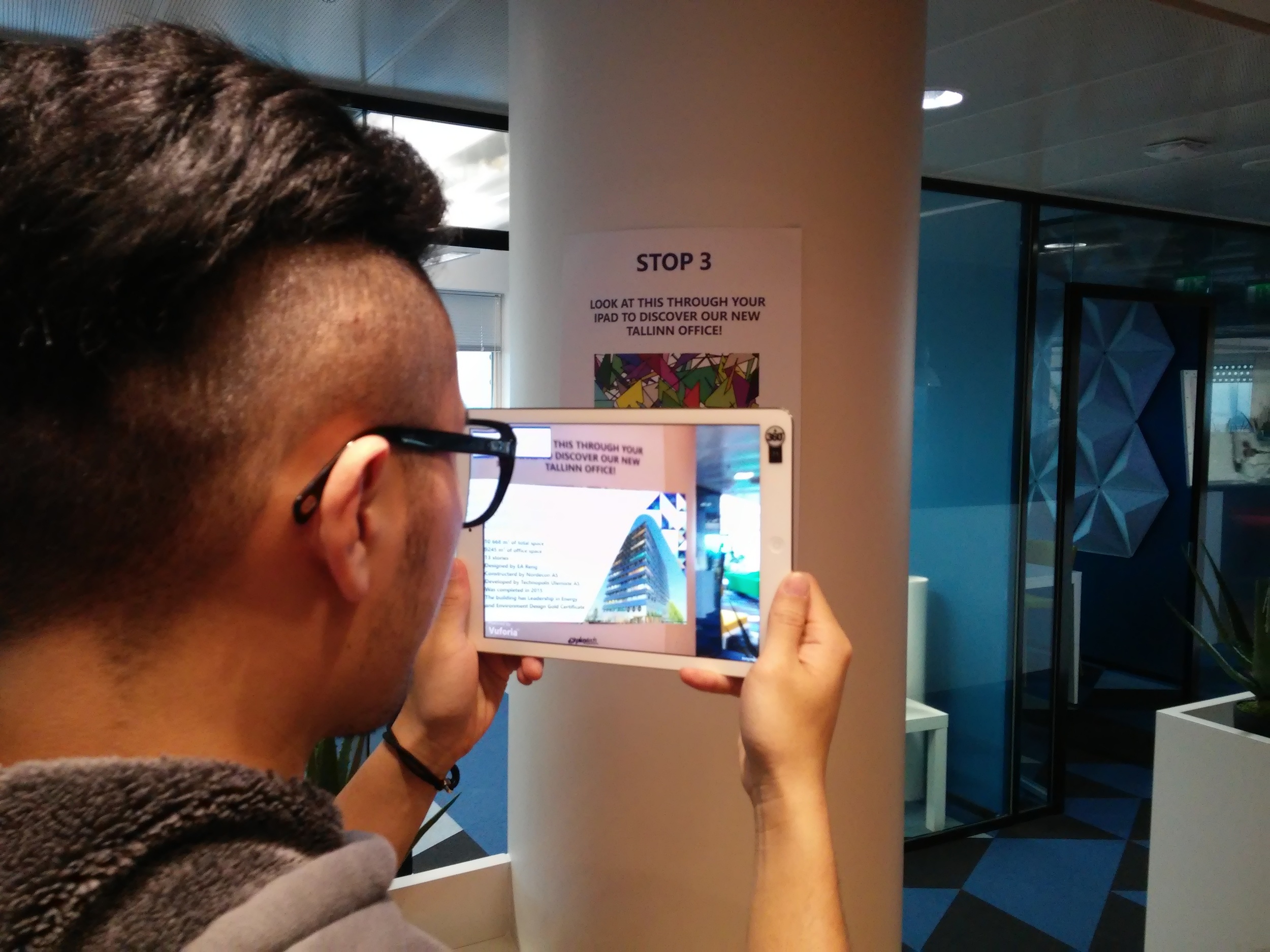 Augmented Poster
About
Participants scan augmented reality markers on a poster to trigger videos or animations on the iPad screen. The scanned information helps the participants unreel a storyline or even begin an interactive treasure hunt. Augmented Posters enable marketers to communicate with audiences in a content rich and interactive experience.
Use Cases
Corporate events
Marketing Campaigns
Trade Fairs
Band in Hand
About
Band in Hand is an augmented reality activity where participants hold members of a music band in their hands. When the markers are moved around they influence the music being played. It also acts as a photobooth, with the pictures shared directly on social media.
Use Cases
Developed in collaboration with the band Frankie Animal for EMT (TeliaSonera) campaign during Tallinn Music Week 2013
Implemented during 4 music festivals that summer